Curriculum
Holistic learning to build a strong foundation.
The Little Aryan 's school life is carefully curated to develop children equally in all three domains of learning, integrated seamlessly into children's learning environments.
NUMERACY SKILLS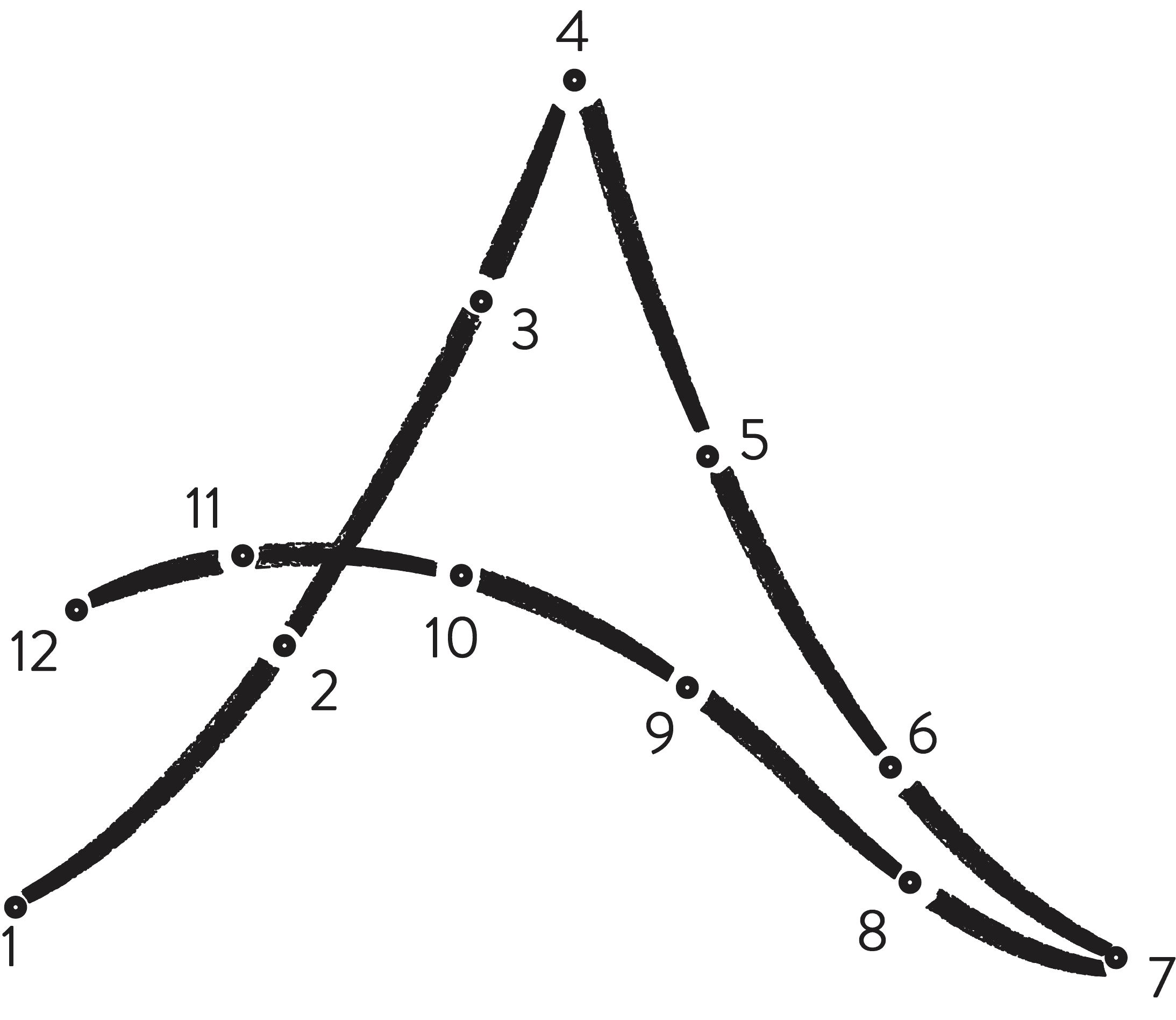 We nurture a child's cognitive skills and logical thinking by actively encouraging them to be curious. They play with blocks and experiment with objects in water to explore spatial relations, patterns, shapes and reasoning abilities. Our objective here is to have them view the world around them from a mathematical lens.
Nurturing cognitive abilities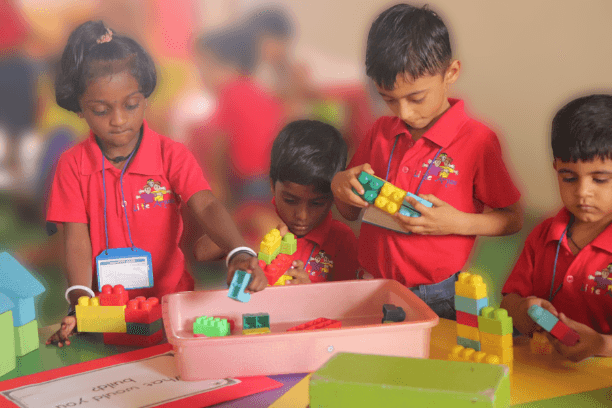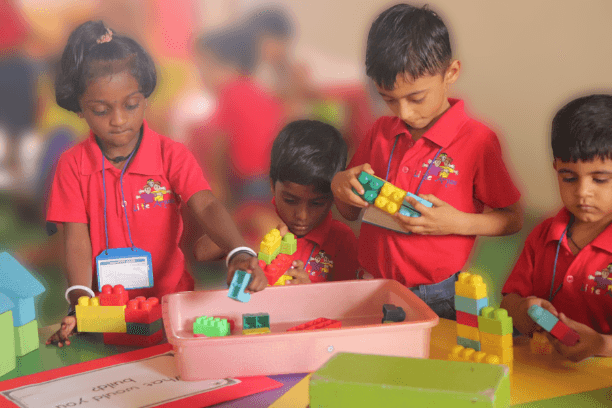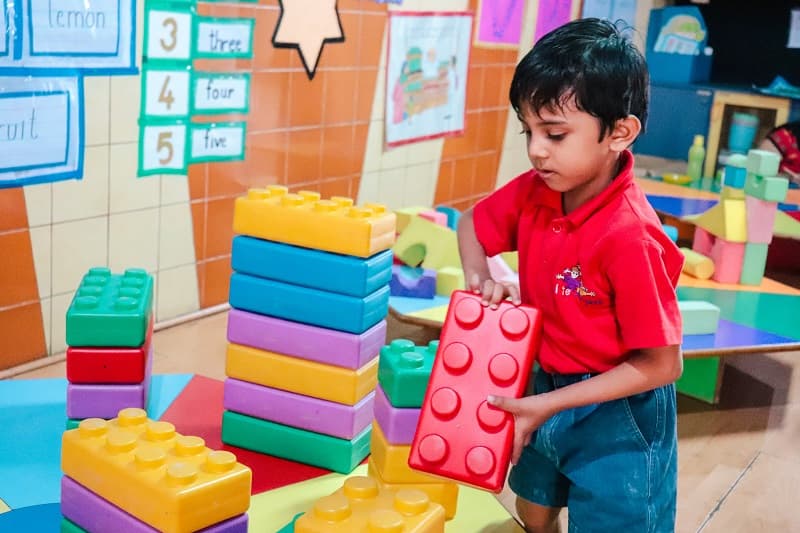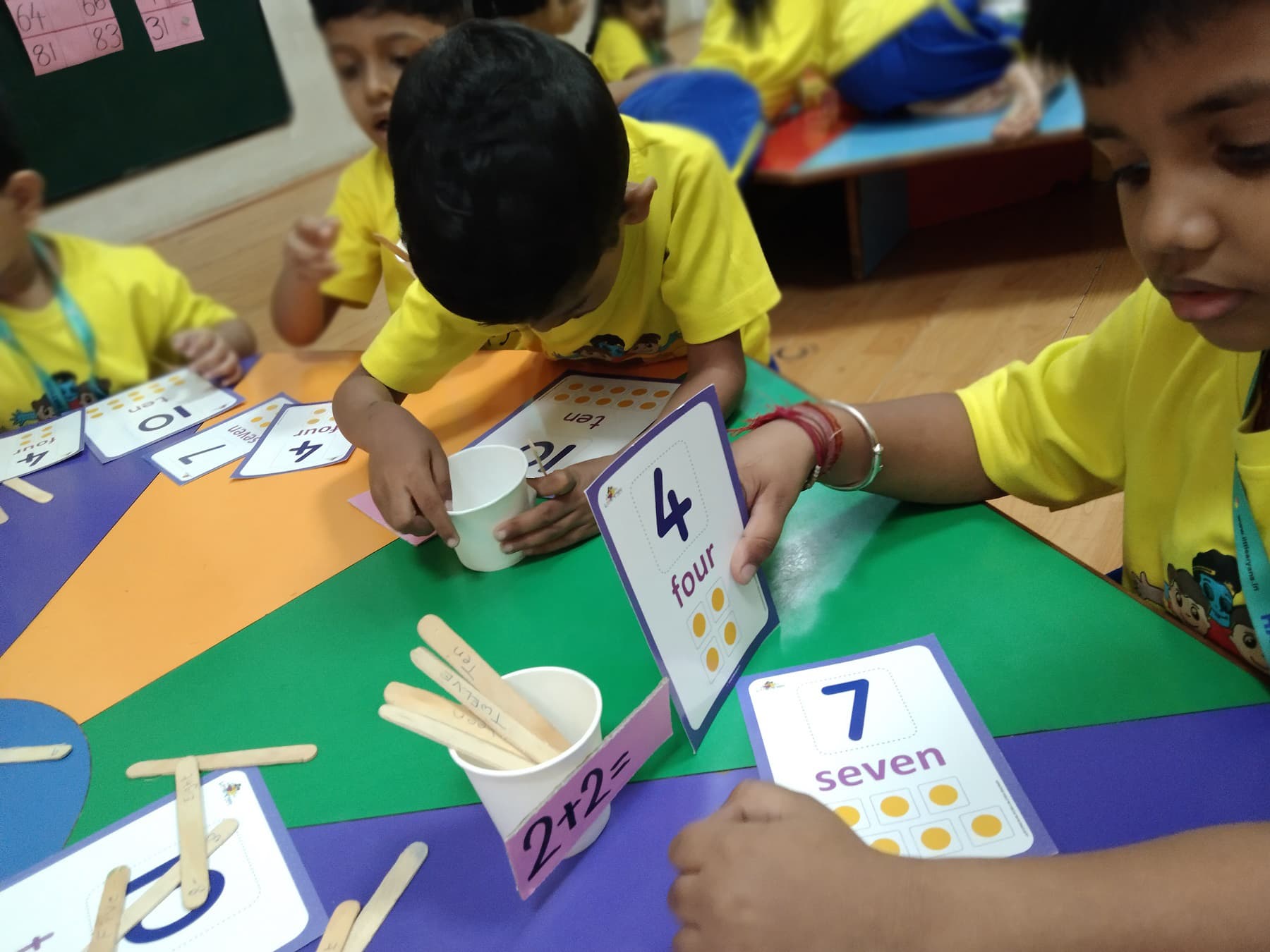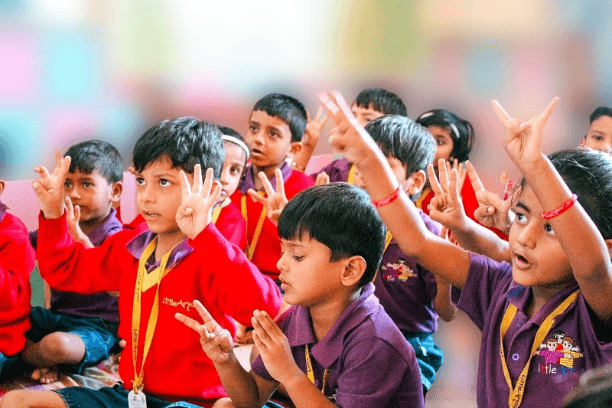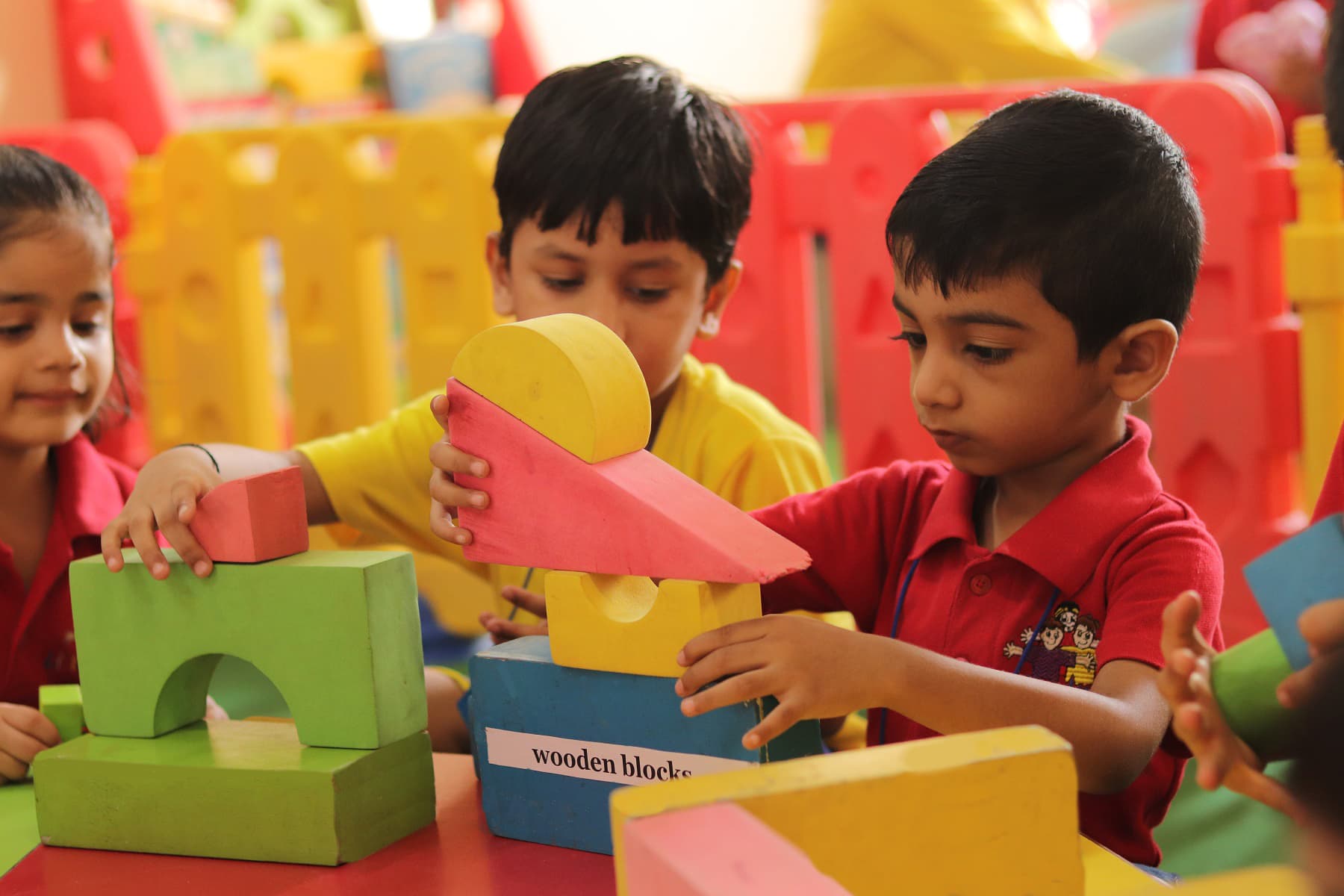 LANGUAGE SKILLS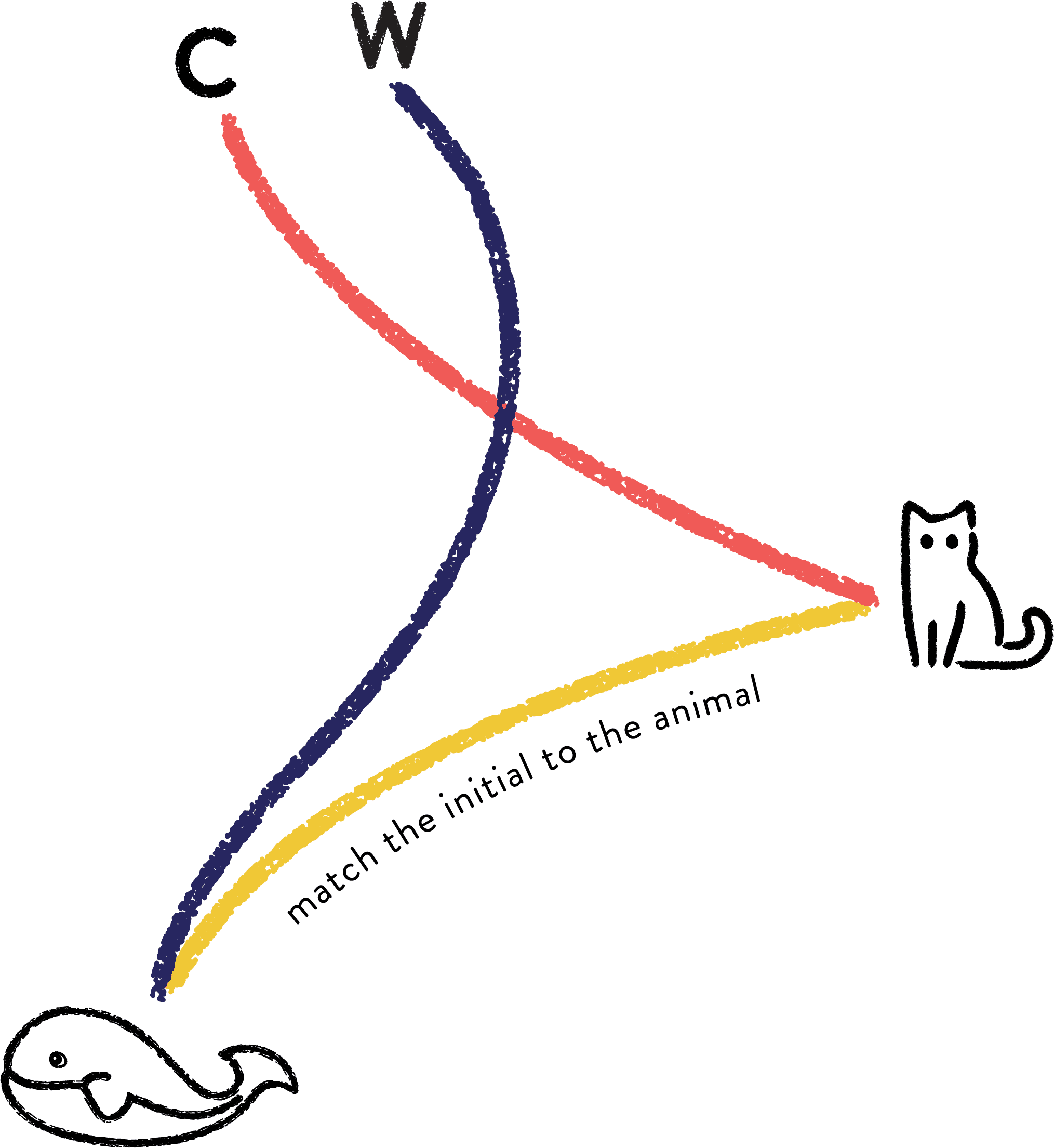 We believe in having children become active participants in their own learning process. For the most part, they've been dependent on the adults in their lives to communicate. The first step for us is to make them more independent. We get them to seek out answers by themselves while teaching them words, letters and other elements of a language.
Exploring the world of words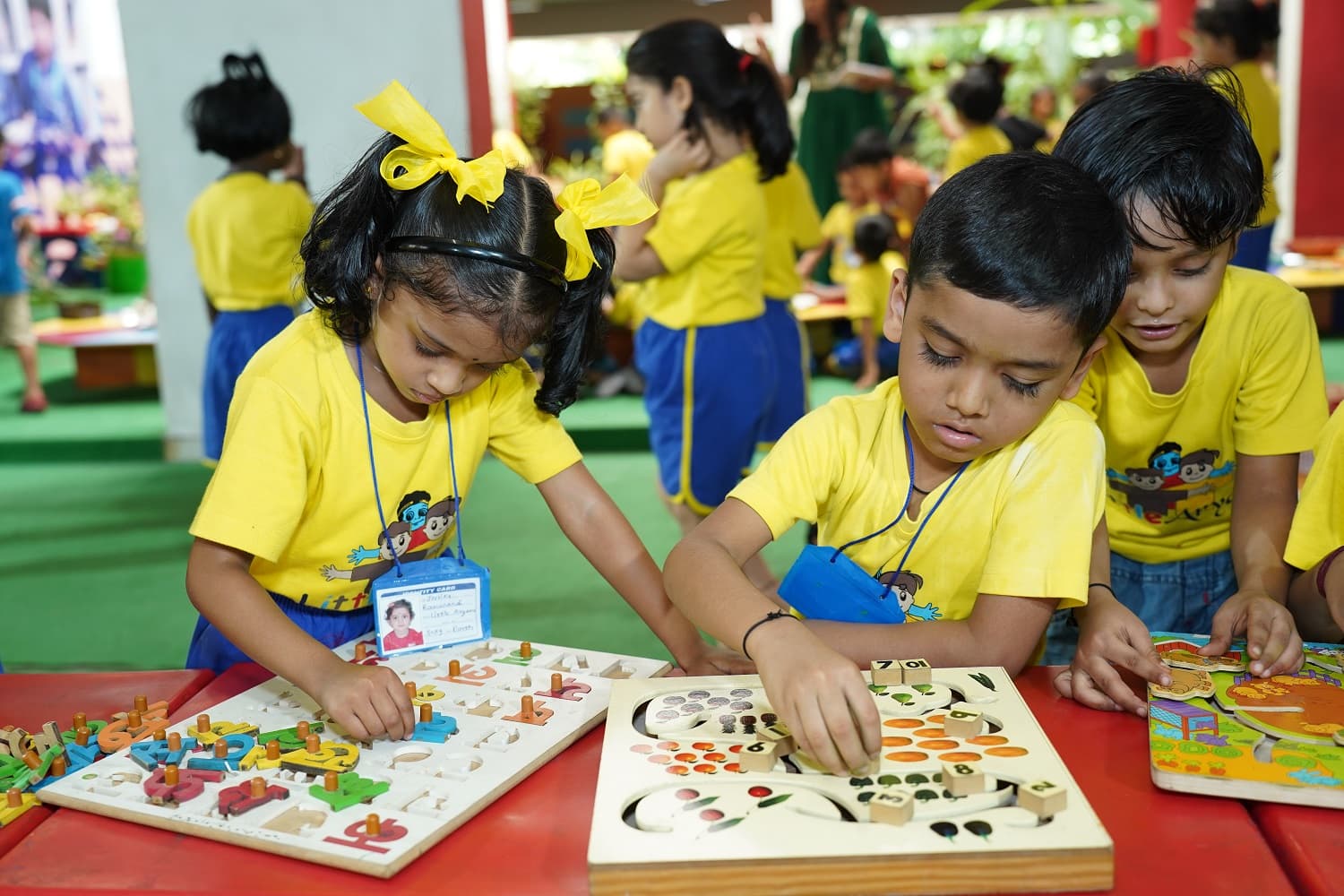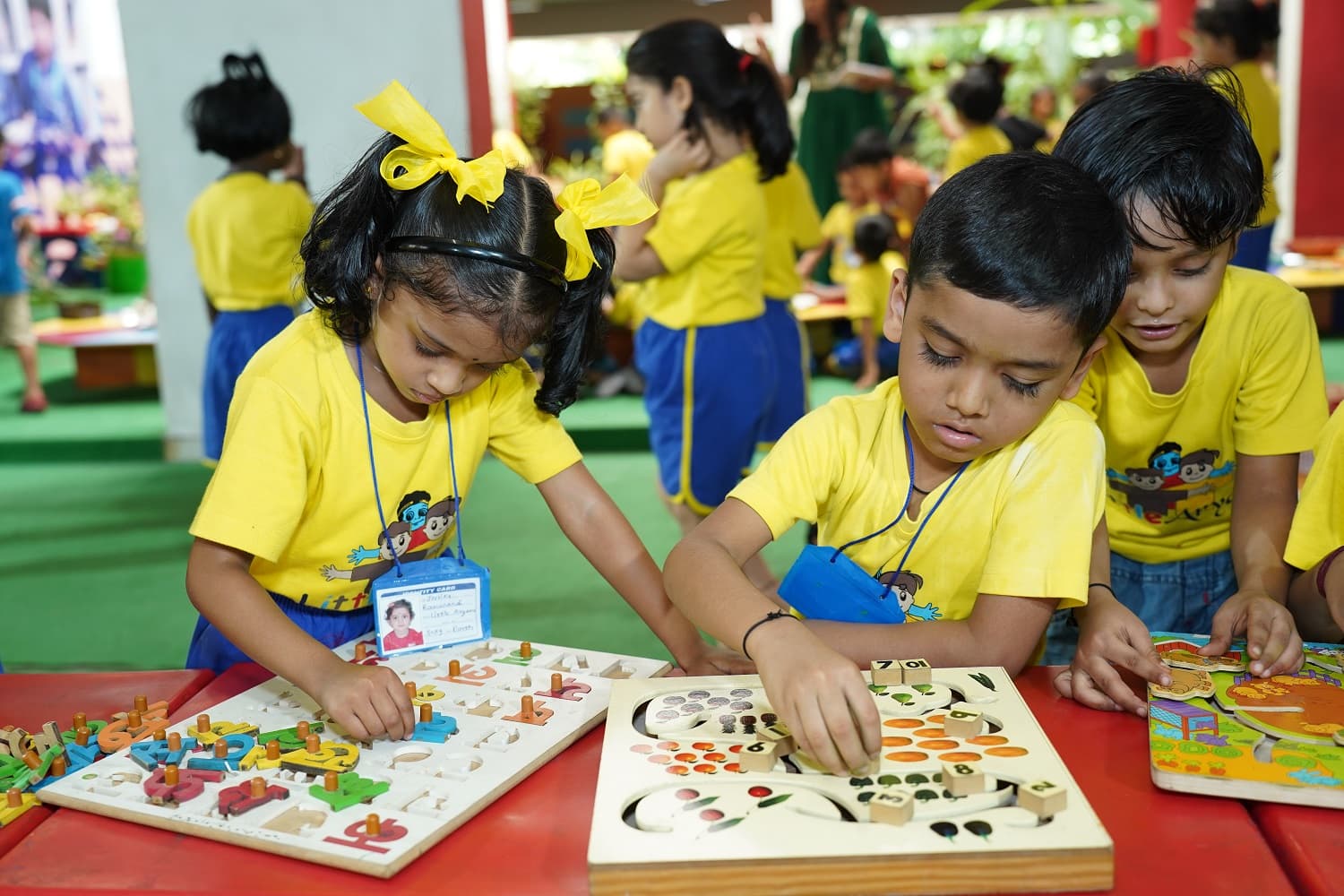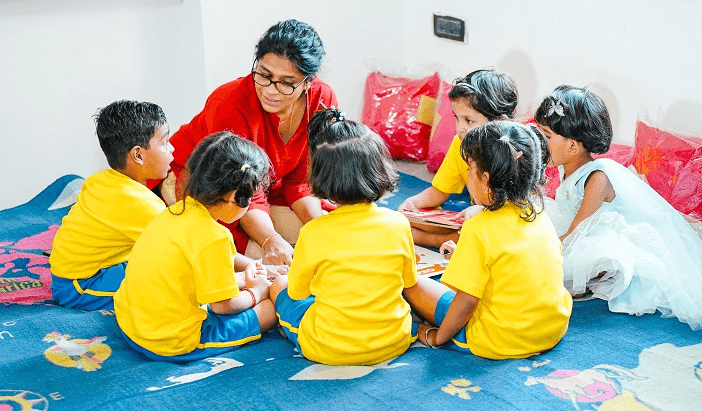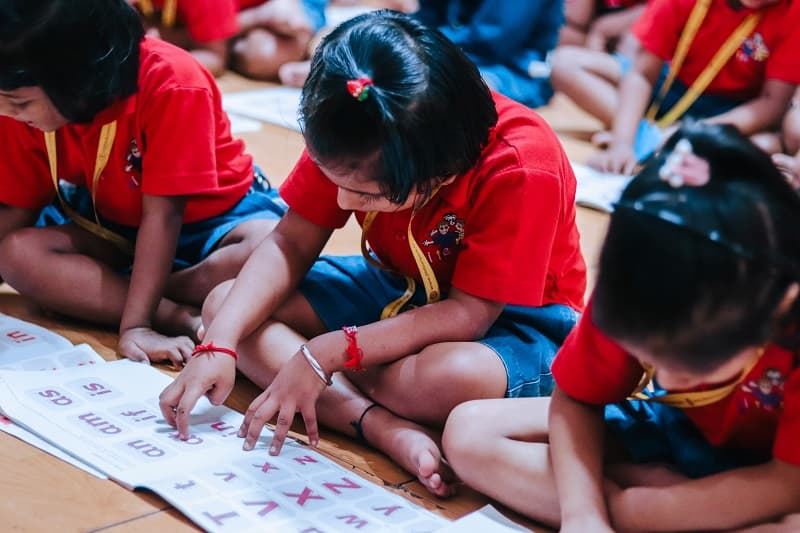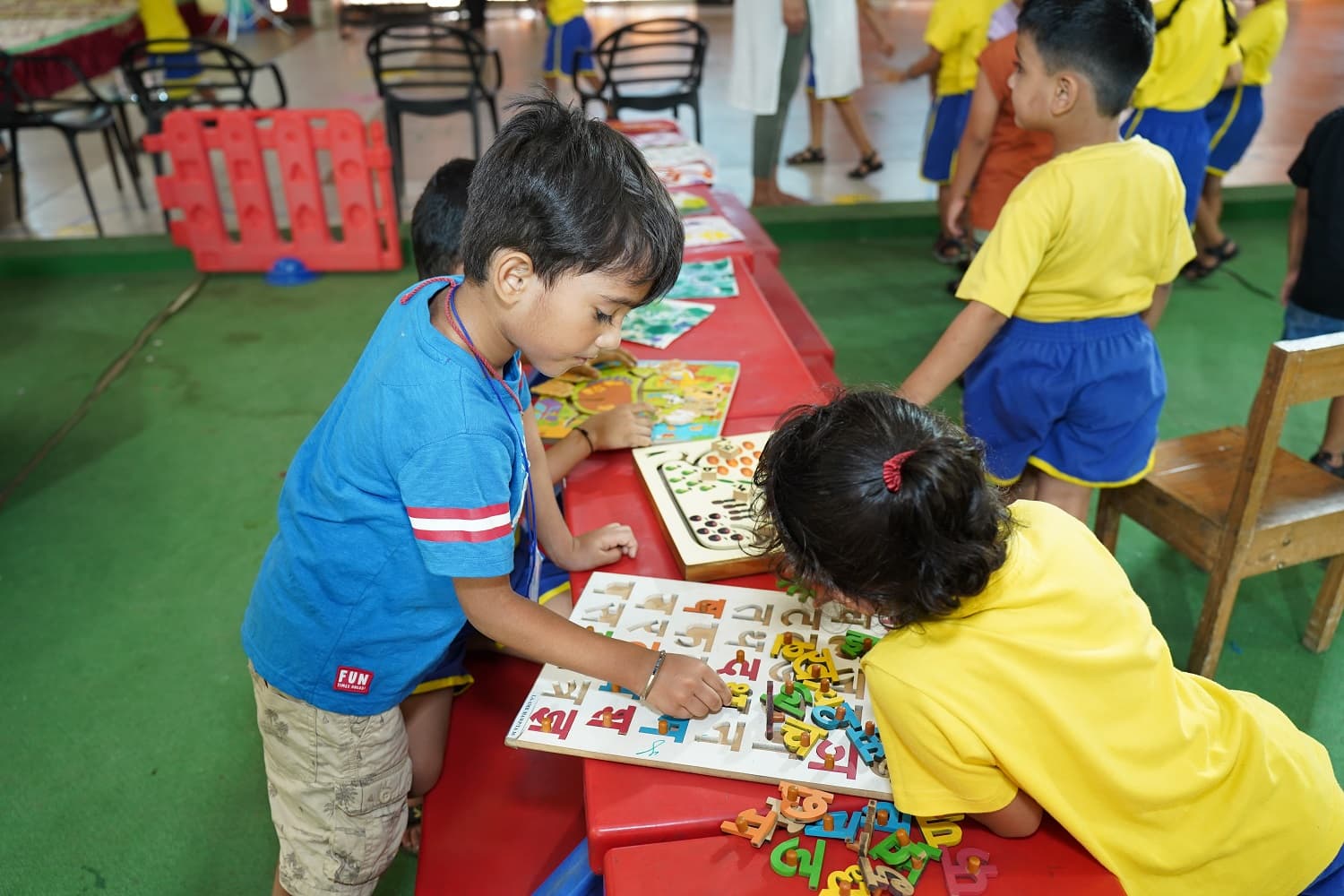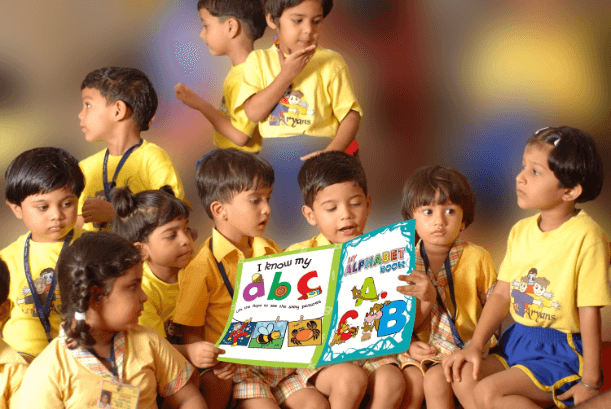 INQUIRY SKILLS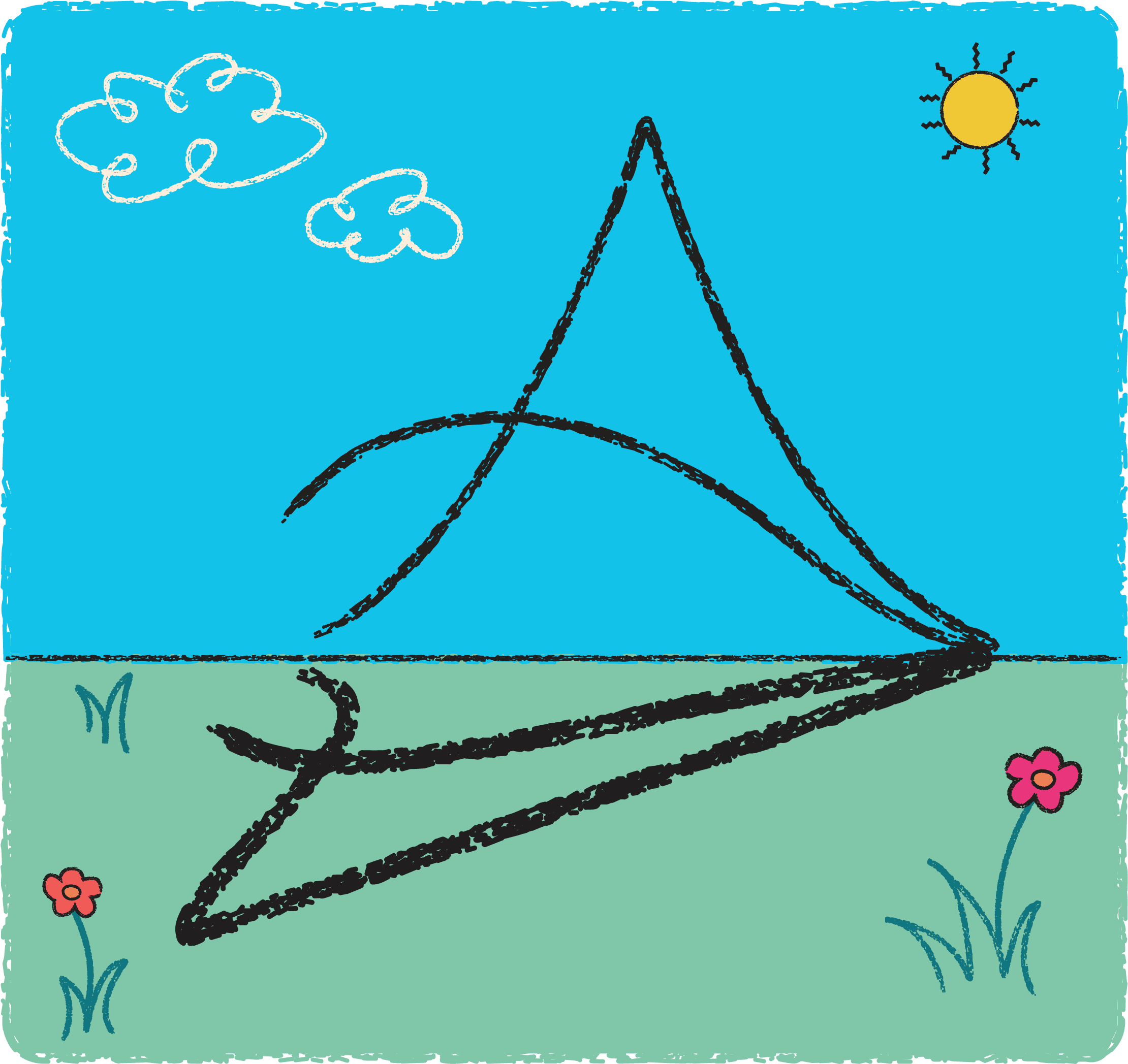 We provide a diverse learning environment that is designed to foster scientific aptitude by engaging all of a student's senses. Our learning program is based on the STEAM framework and recognises their natural inclination to explore and question. All for cultivating a scientific temper in them.
STEAM for our budding scientists -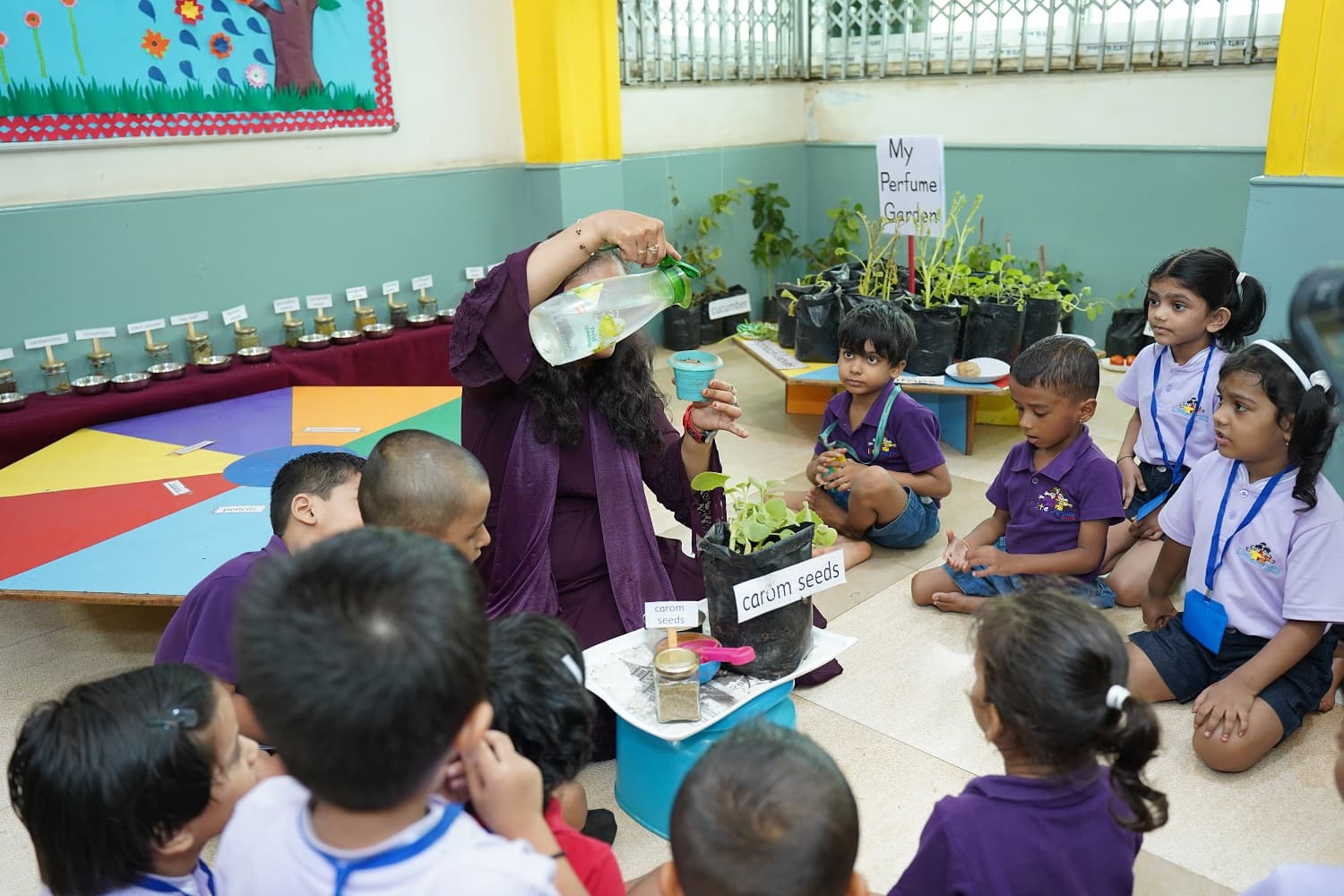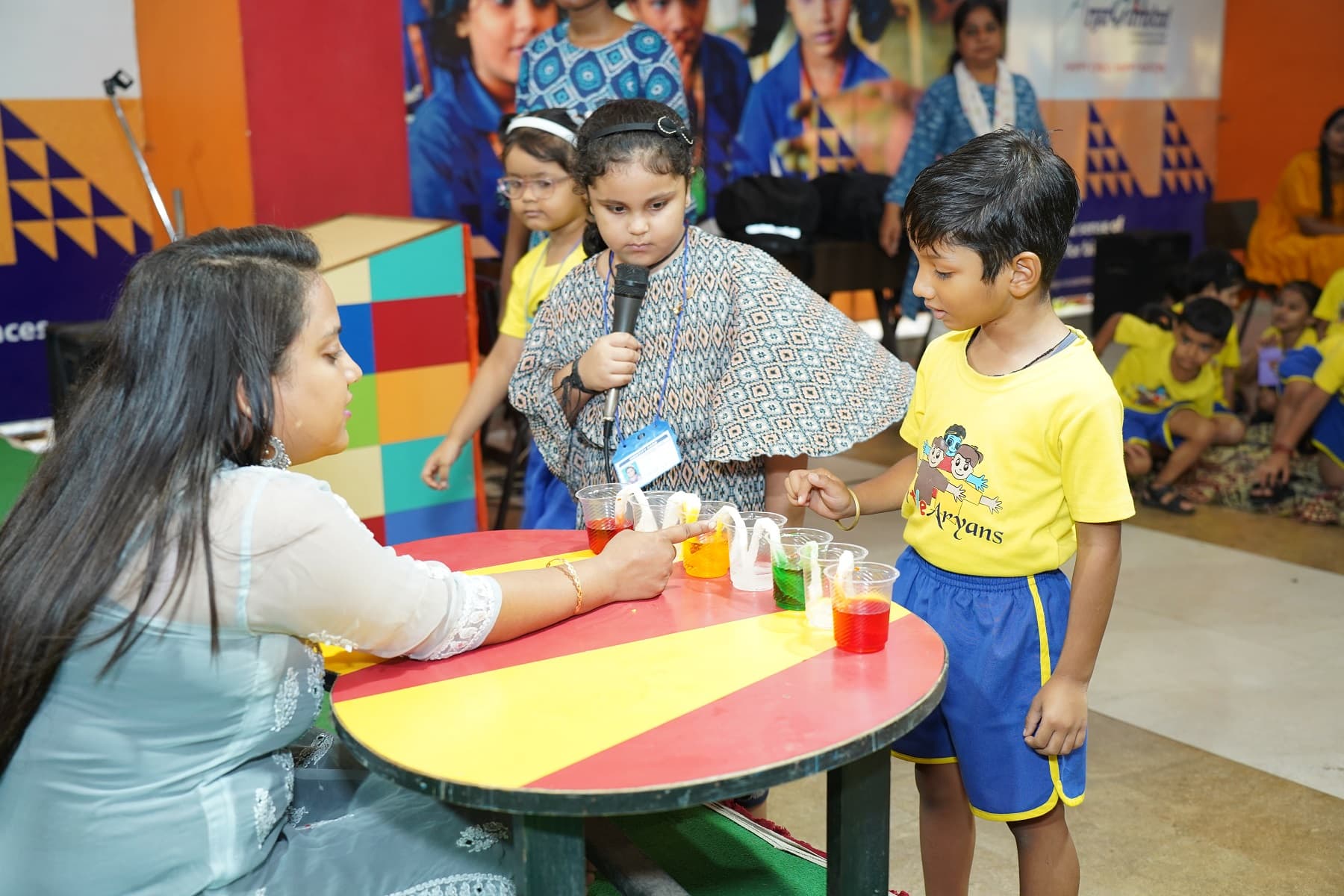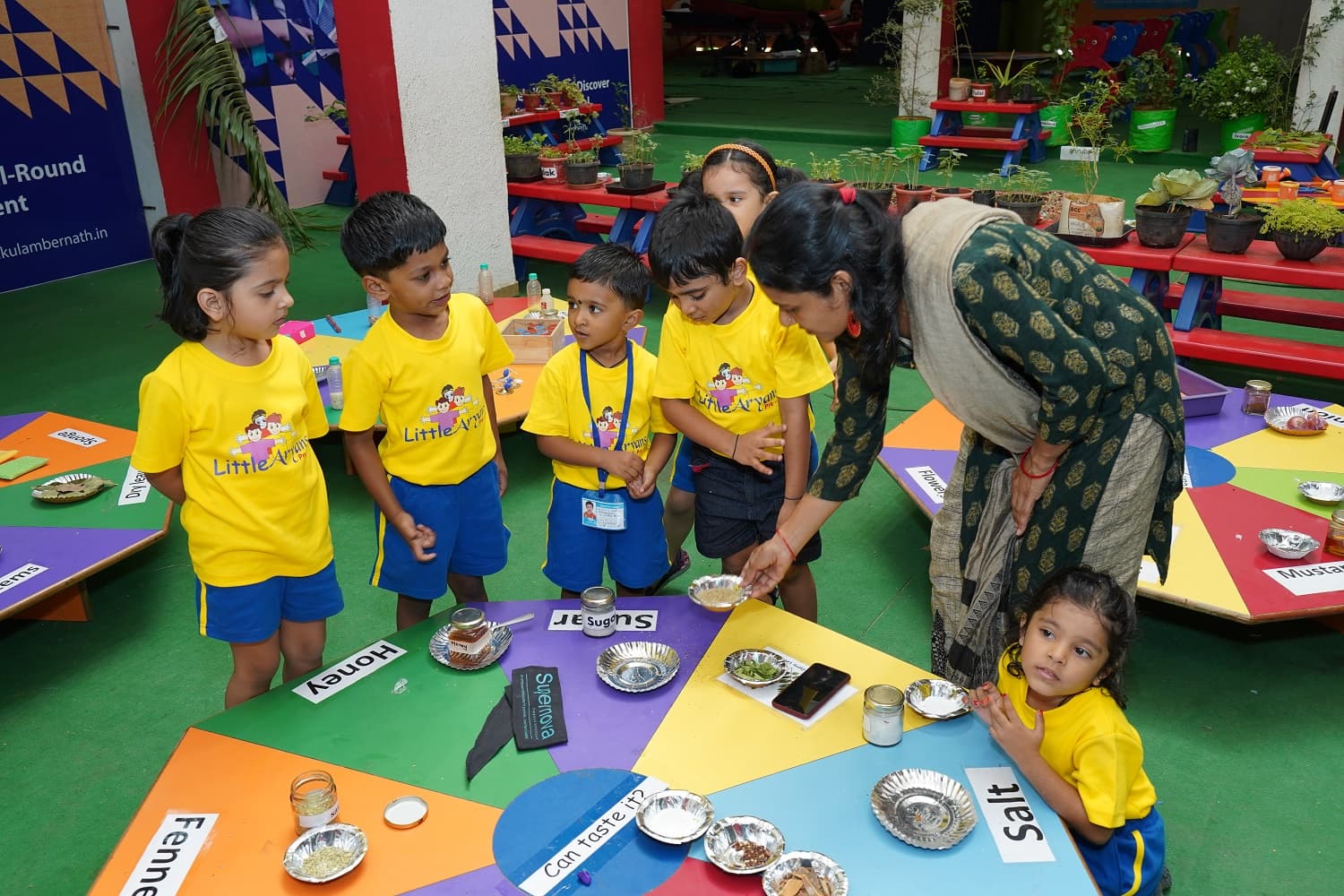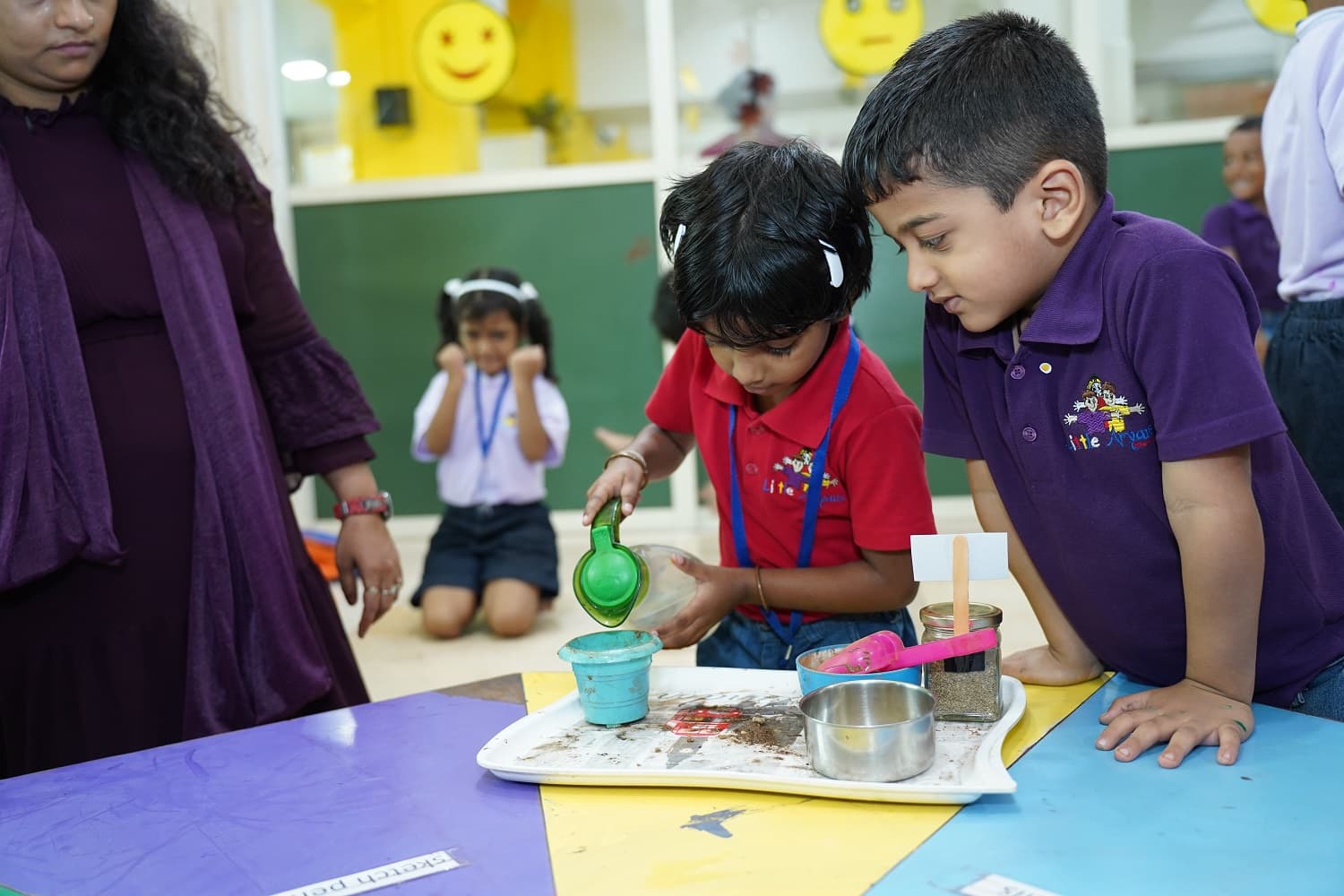 COMMUNICATION SKILLS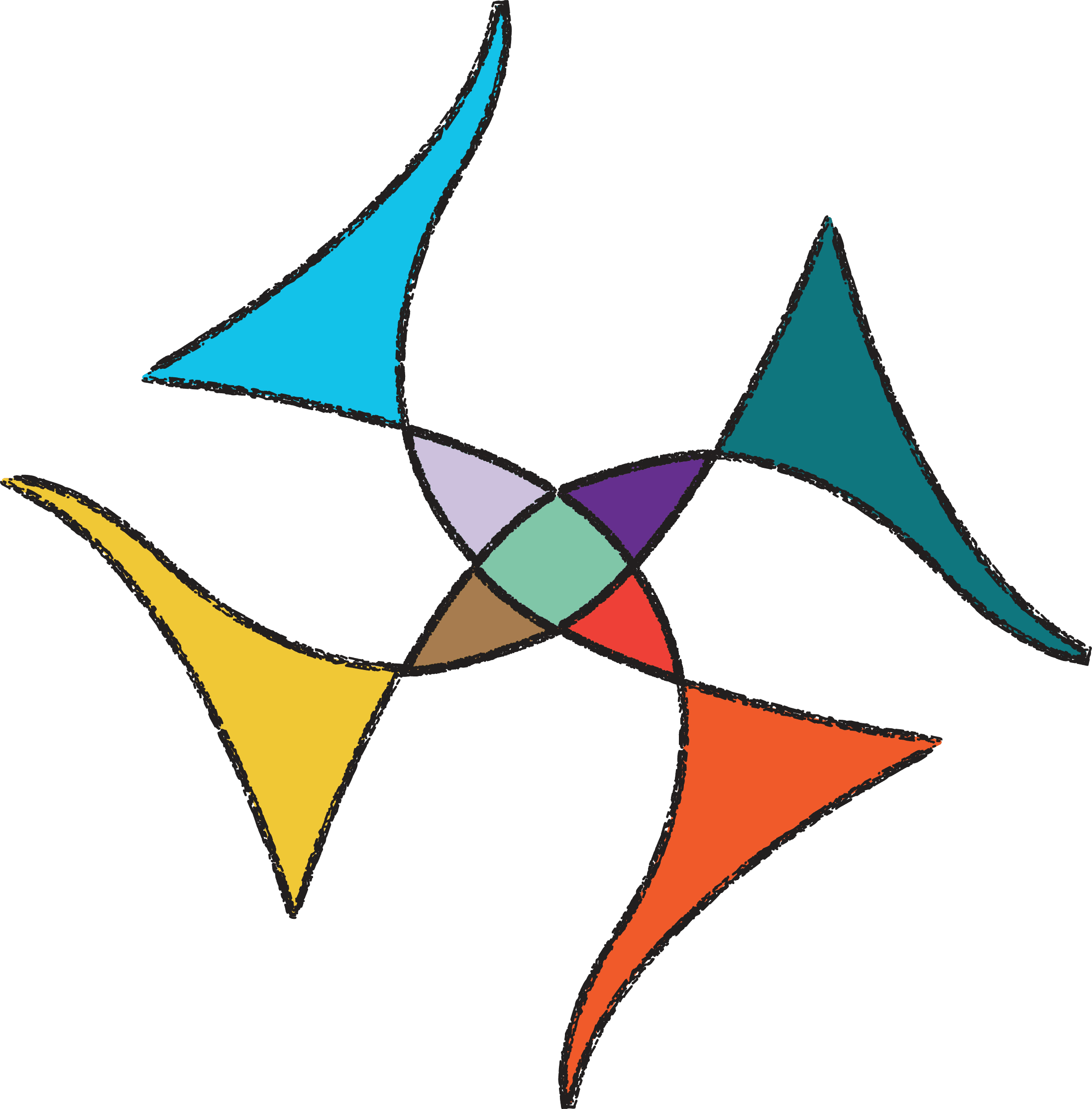 We never stop exploring new perspectives on understanding child development through art. The same goes for the depth of their individuality. We observe their wonder, dreams and doubts as they're mixing colours, creating patterns or even scribbling. We understand the profound impact that art, irrespective of medium, has on their emotions and self-expression.
Art as a medium of expression -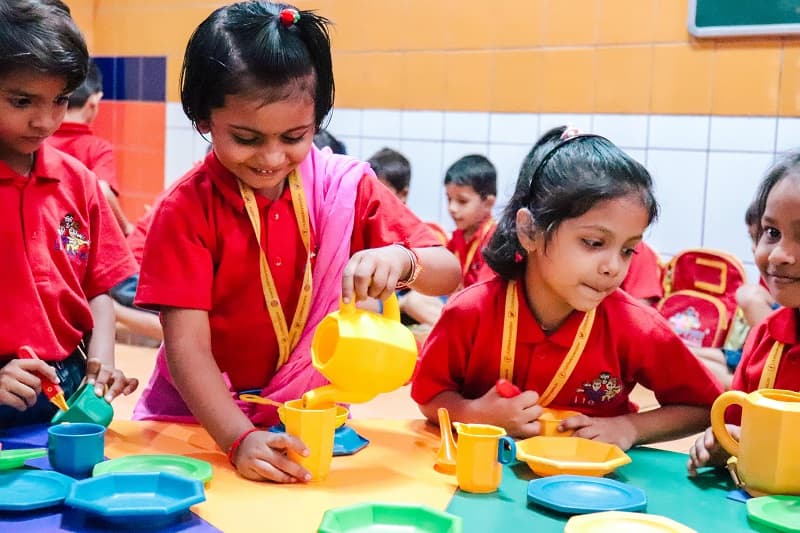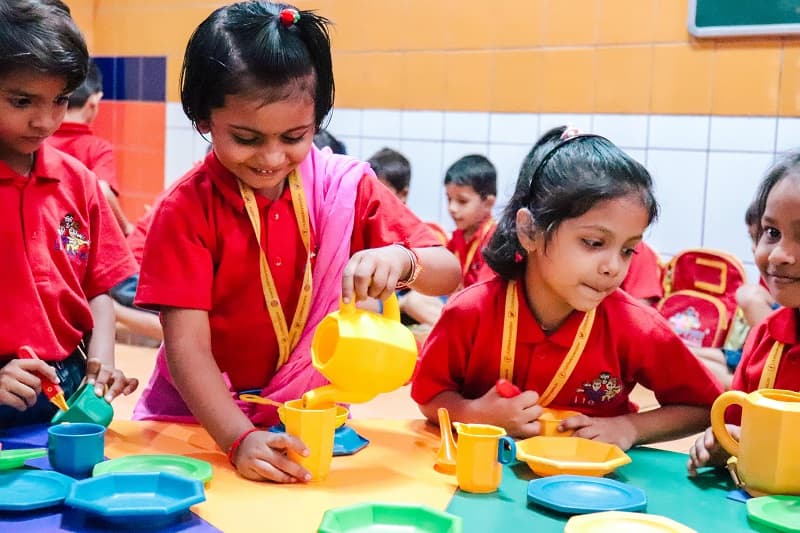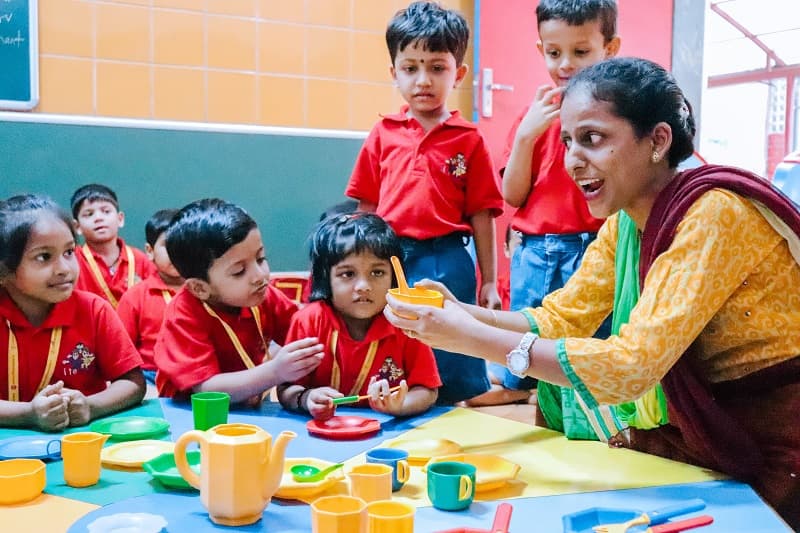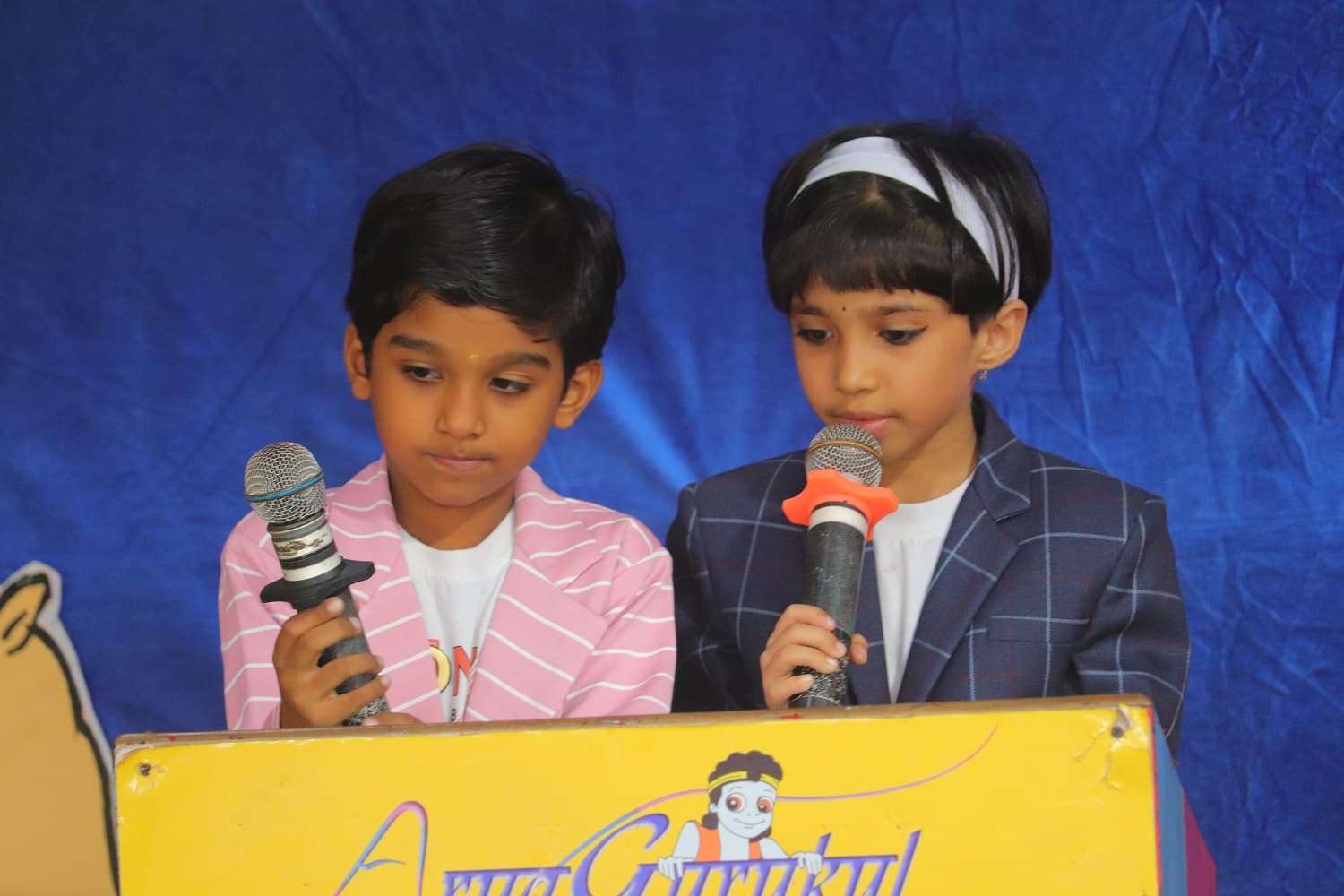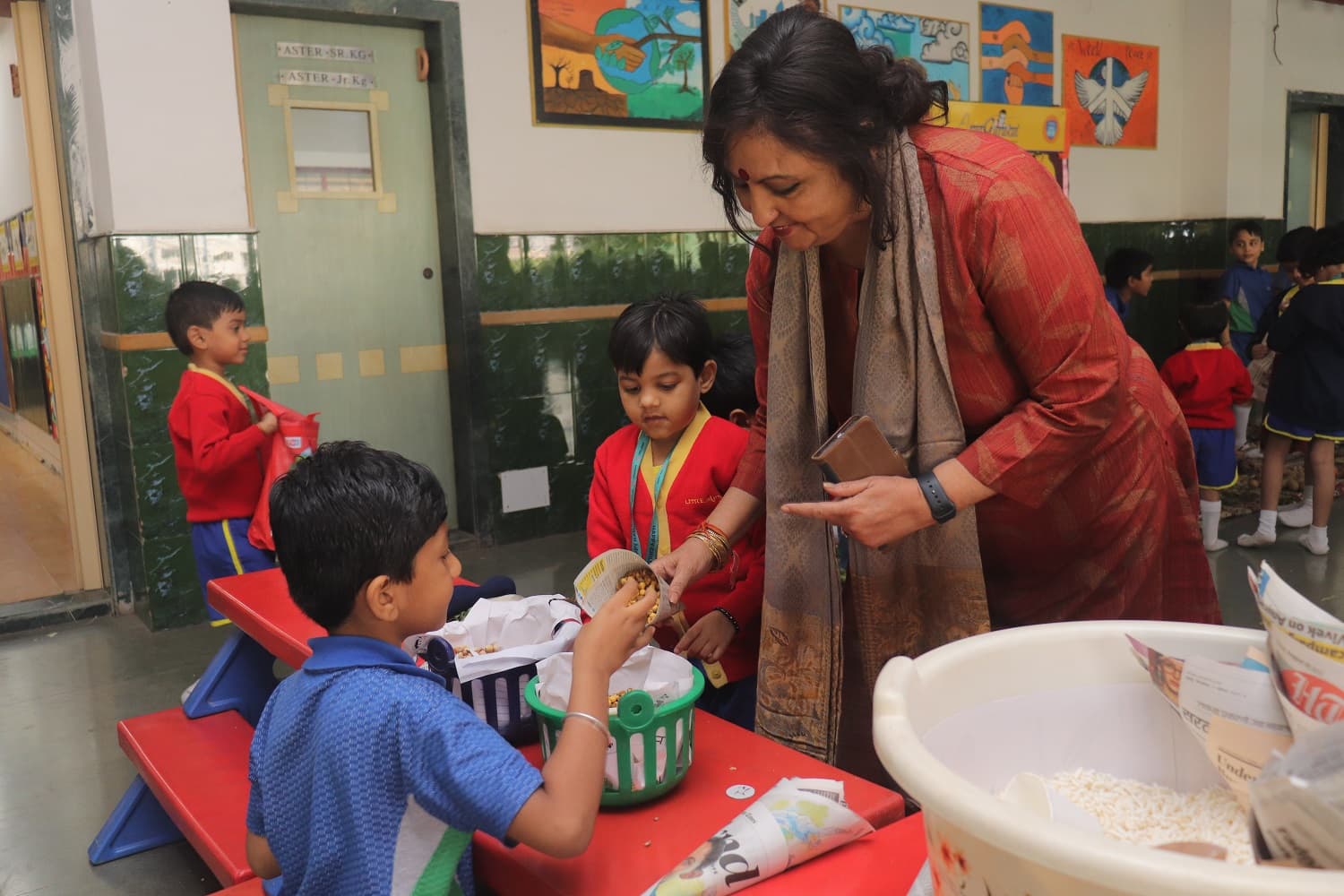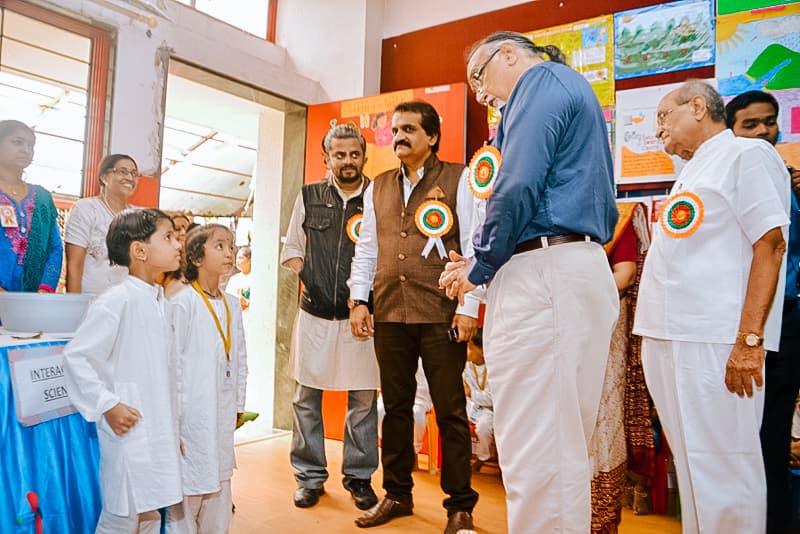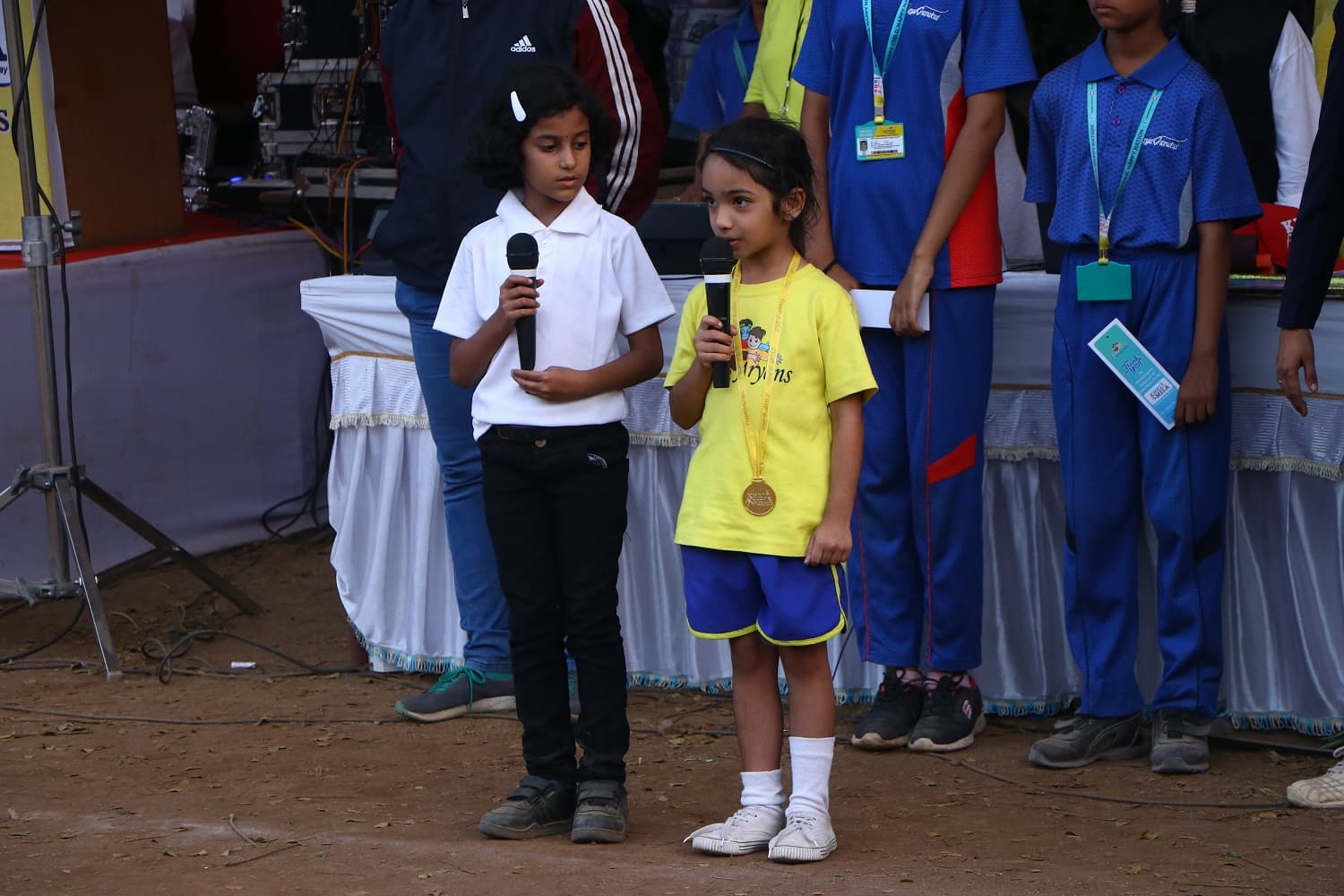 SOCIO-EMOTIONAL SKILLS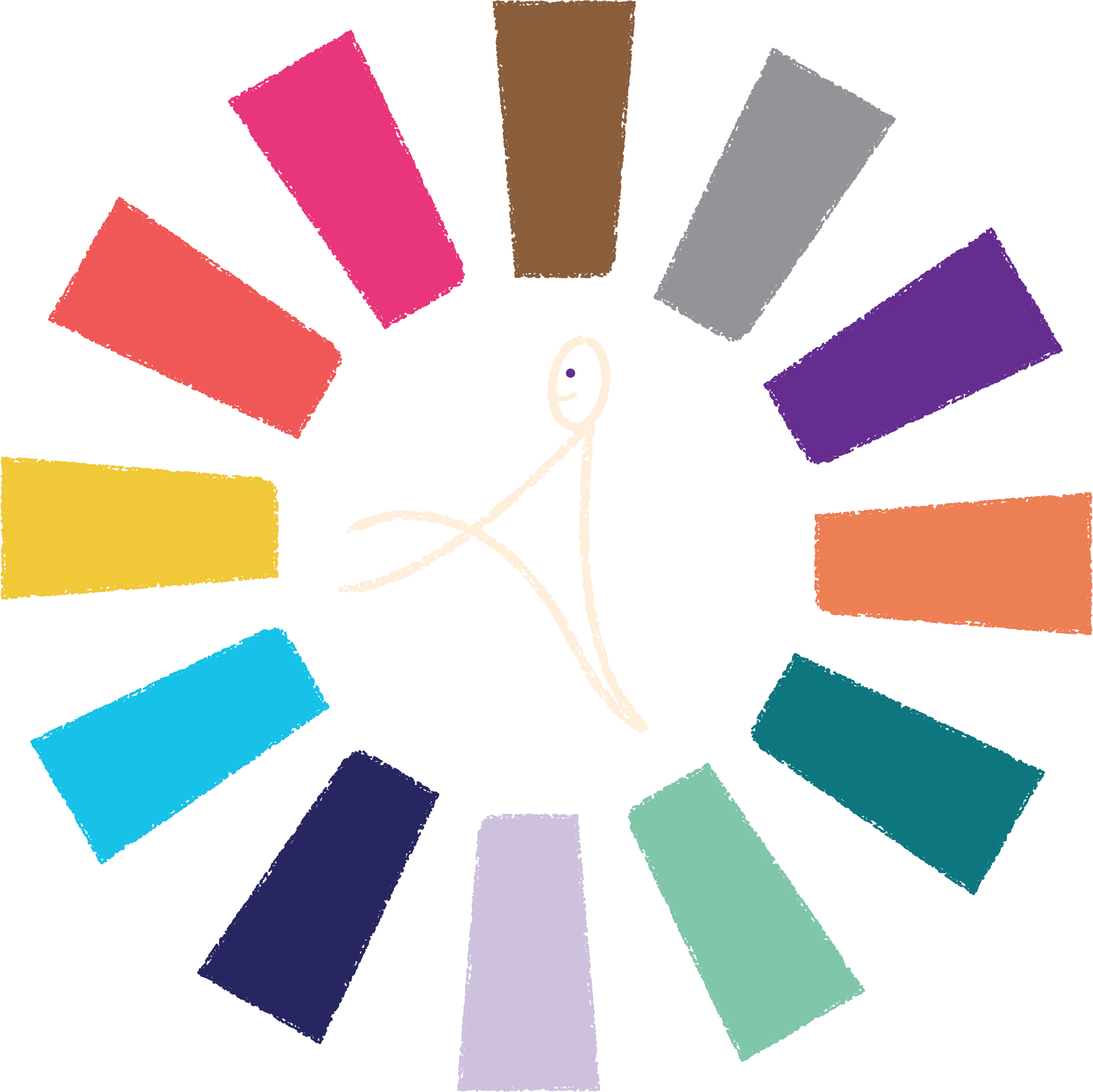 Learning, in some ways, is a journey of self-discovery. One that is crucial to a child's overall growth. We engage them in activities that help develop essential life skills. Our classrooms and lesson plans are designed to fulfil their yearning for autonomy. All while teaching them the interdependence between individuals and society.
Orienting towards inter-personal skills -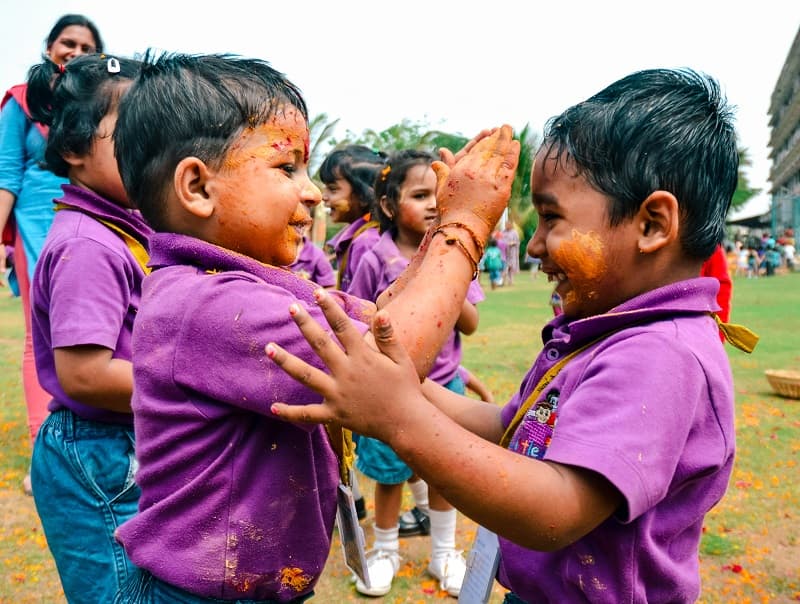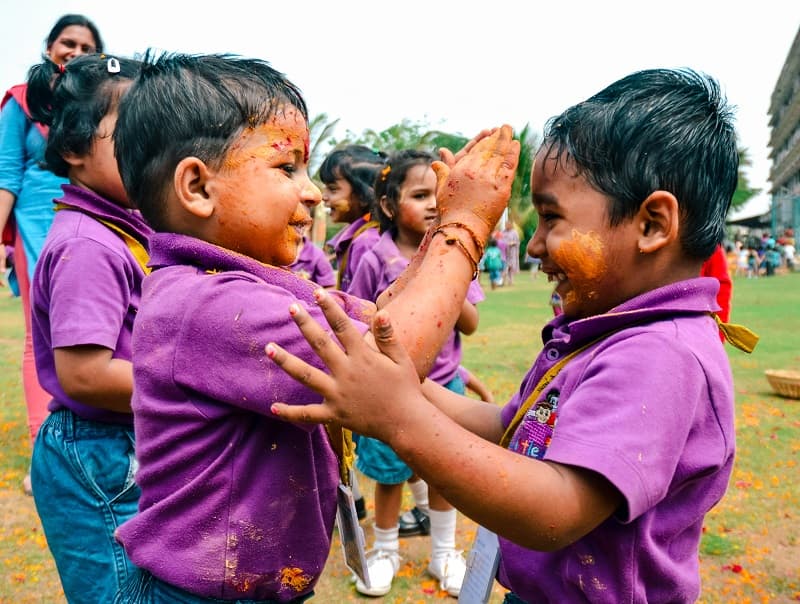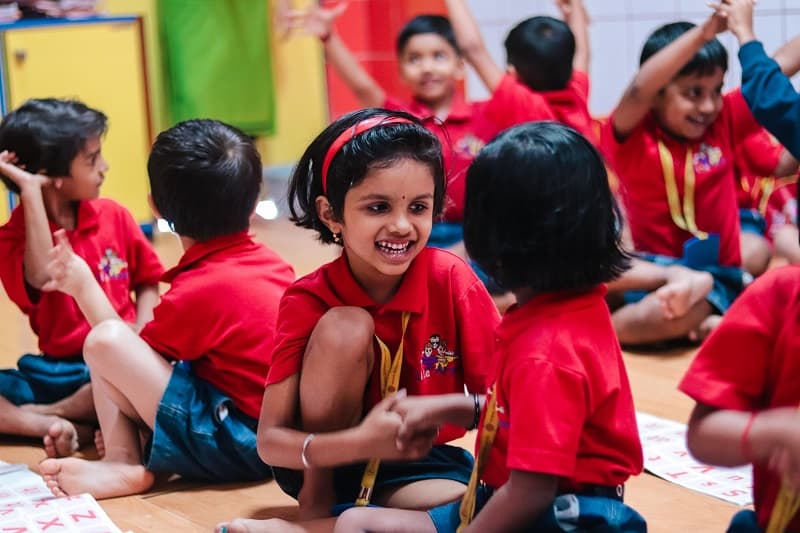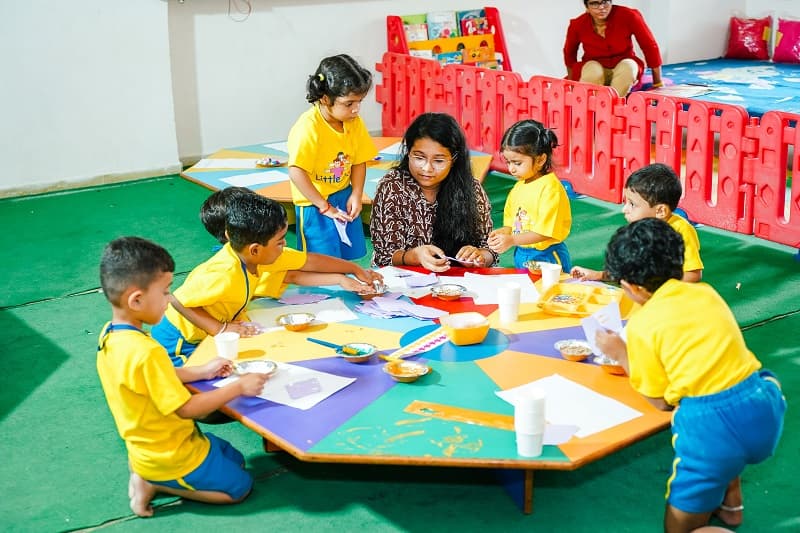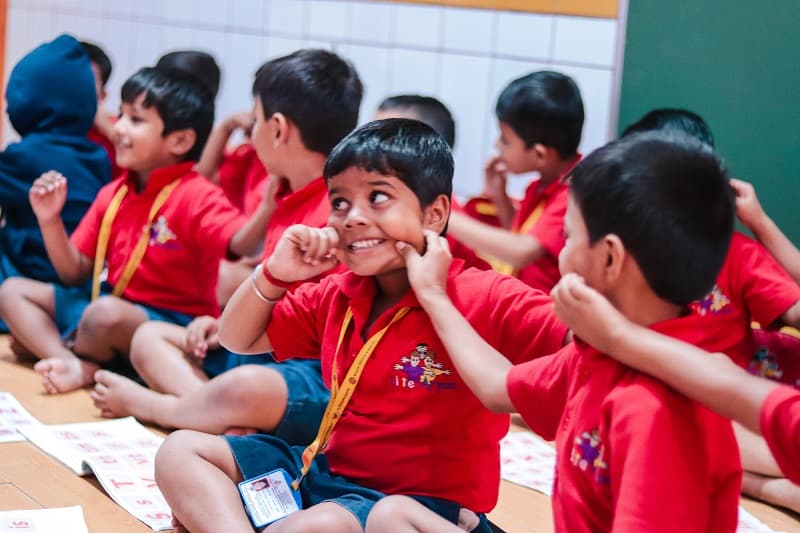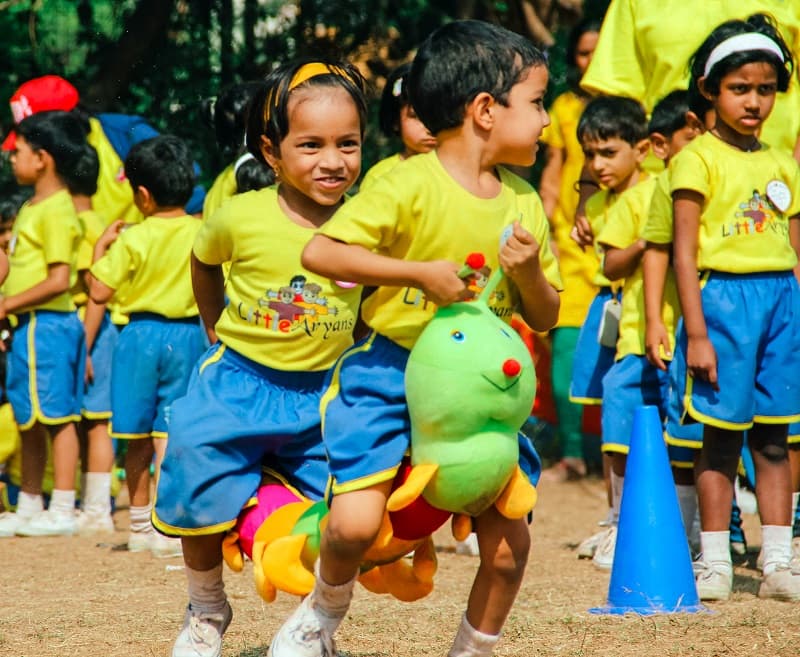 GYMNASTICS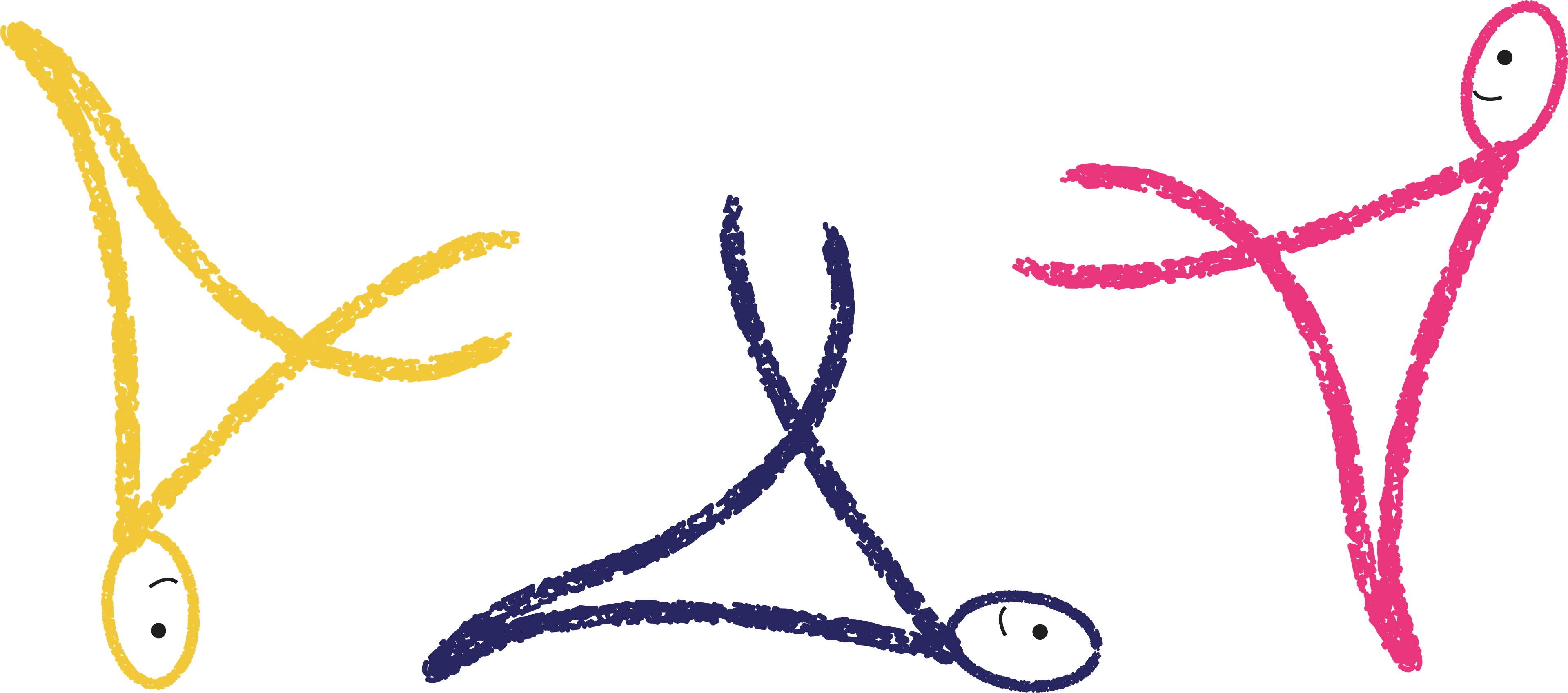 We focus on instilling healthy habits in children with gymnastics. Activities like cartwheels, jumping and stretching go beyond physical exercise. They empower them with a sense of control, balance, spatial relationships and a deeper understanding of their body's capabilities. It boosts their self-confidence and cognitive skills like nothing else.
Promoting stronger personalities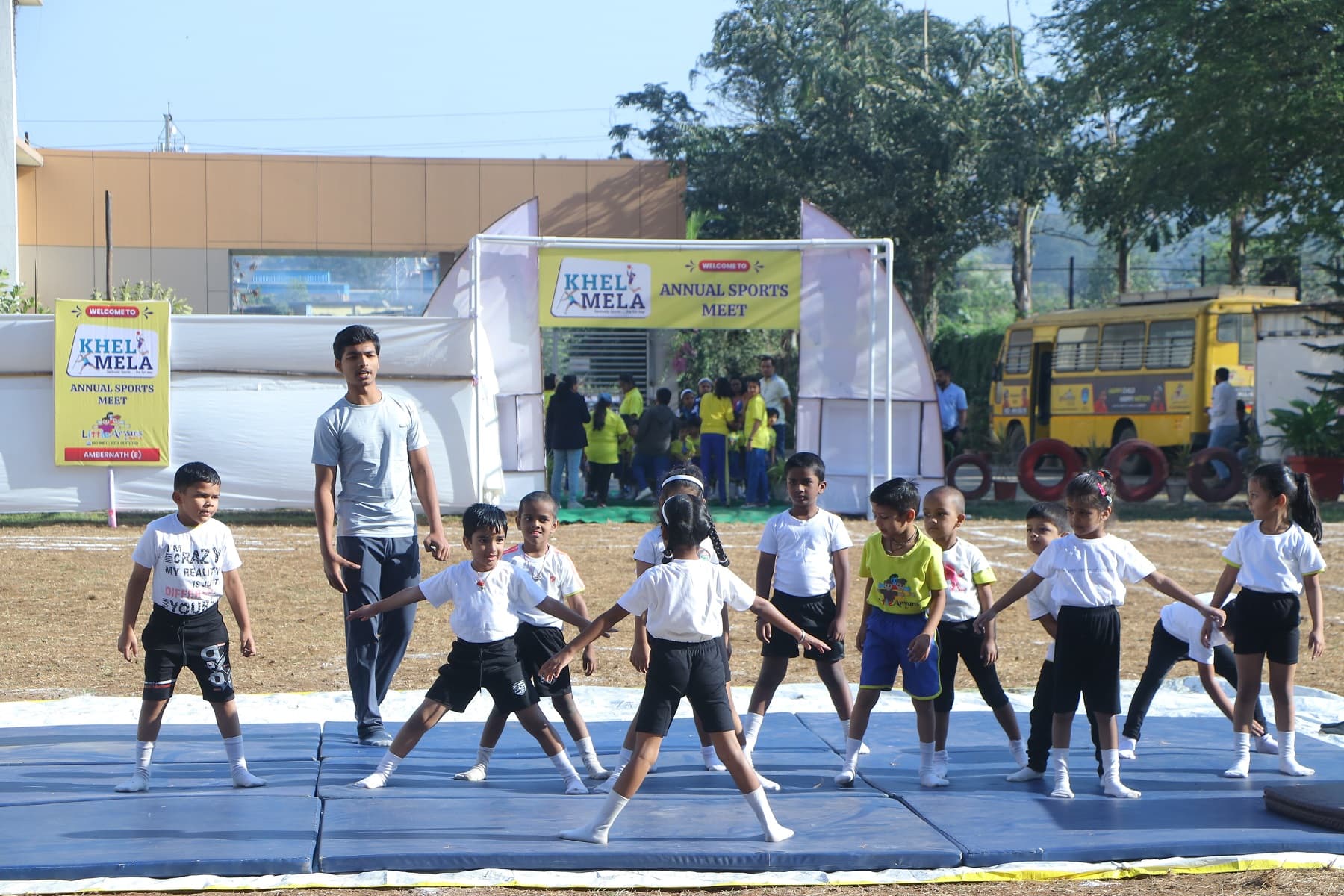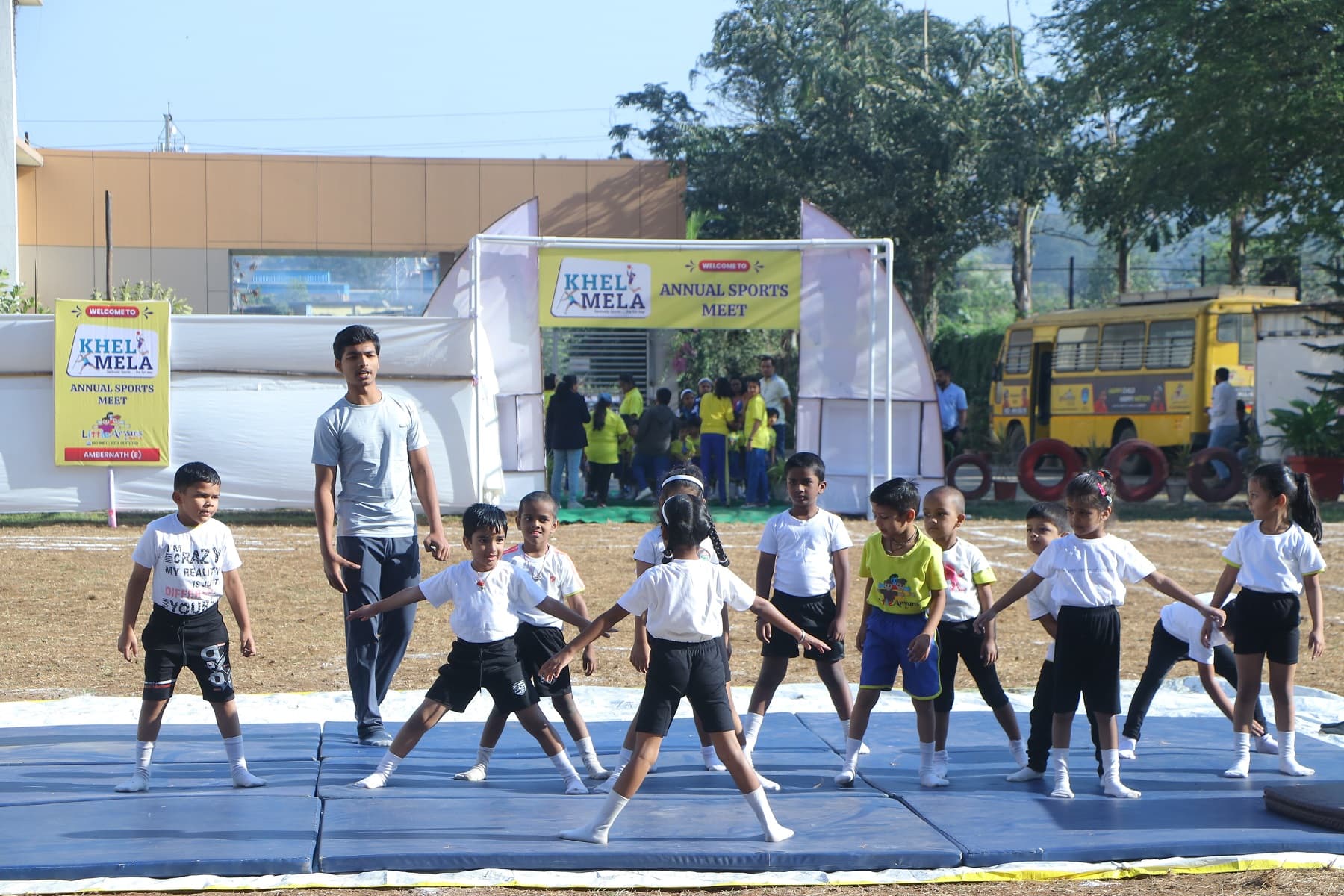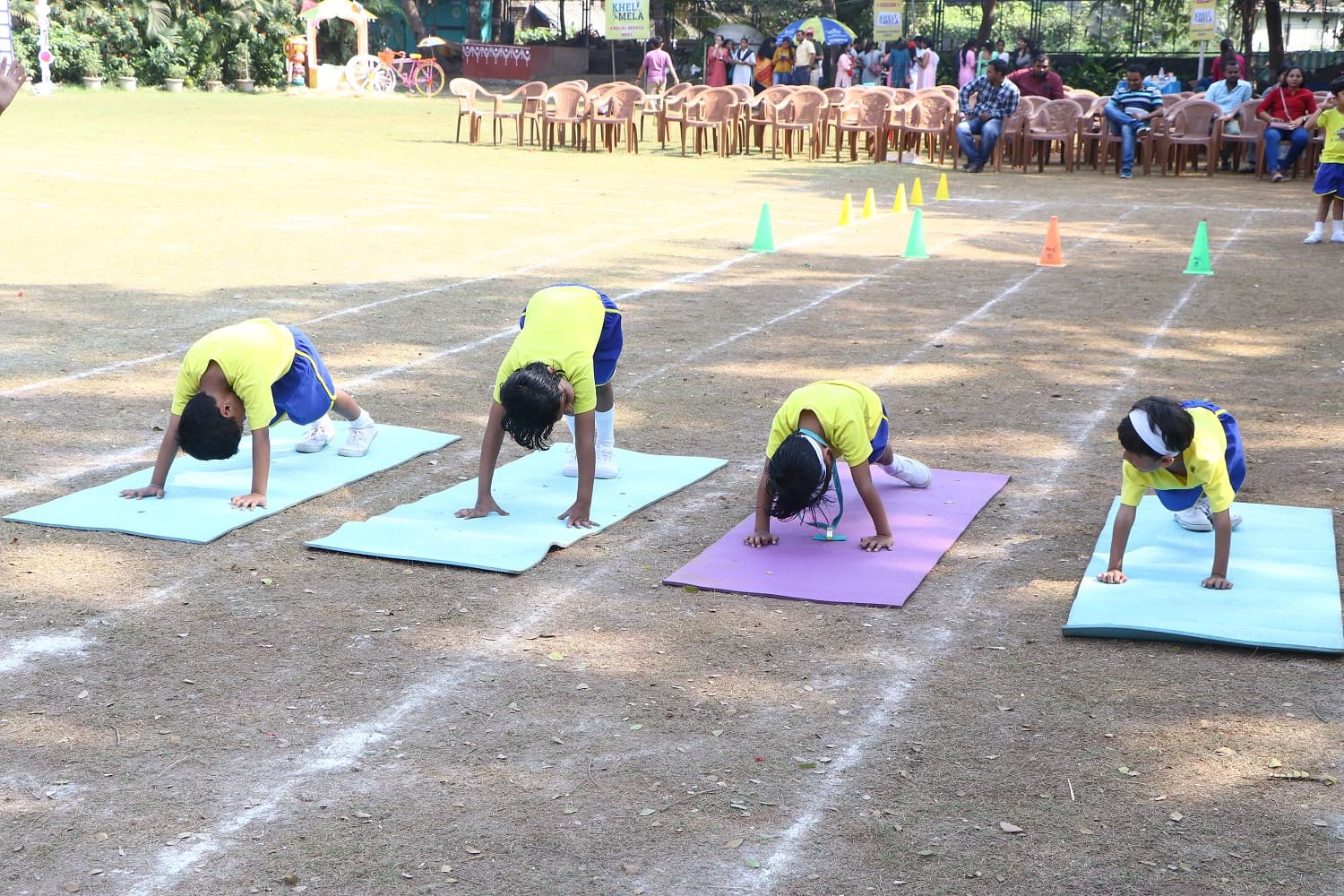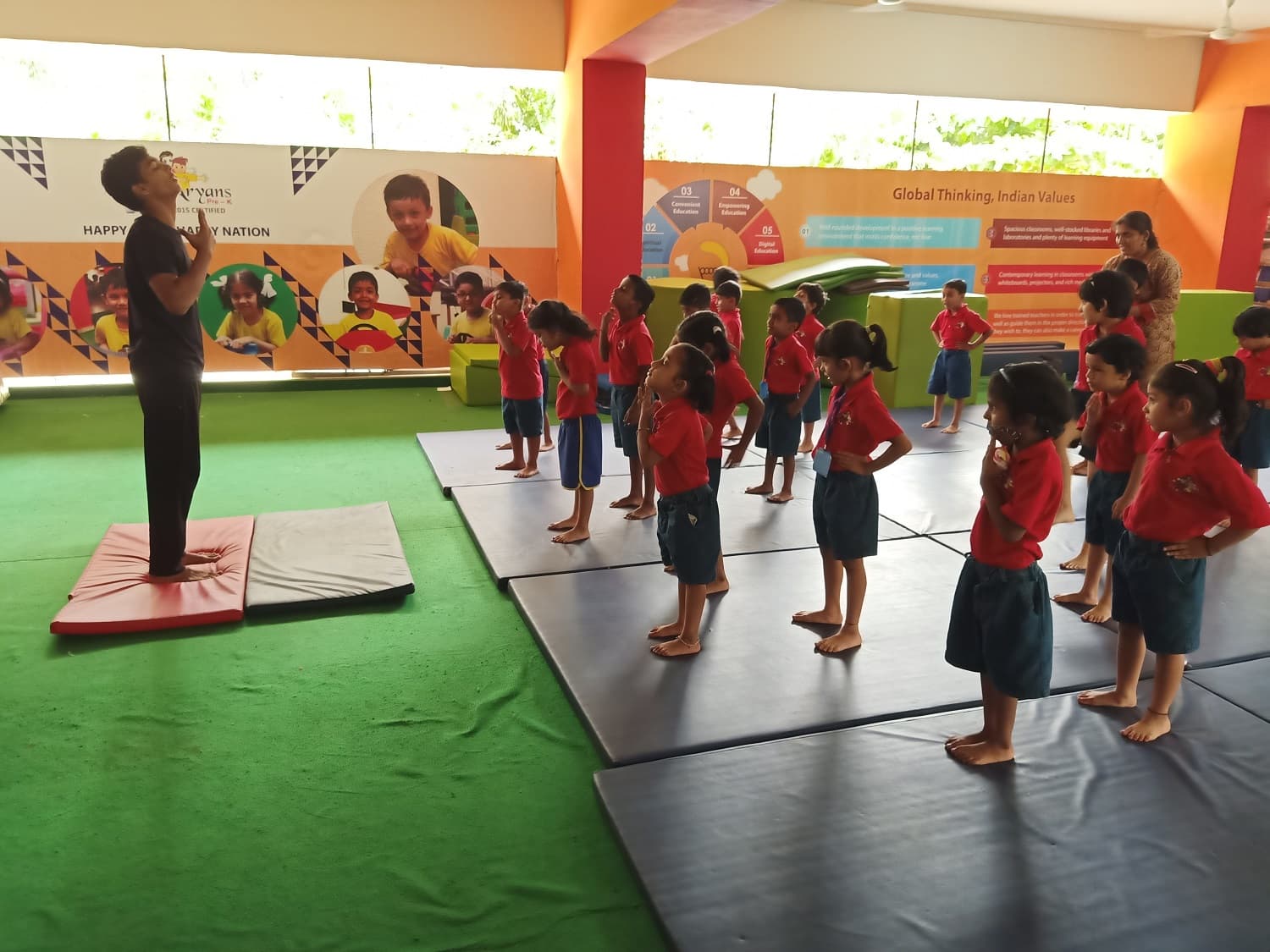 INTERGRATED SETTLING PLAN

We get it. The first day of preschool is a major milestone for children and their parents. Our Integrated Settling Plan helps children adjust easily to their new environment and overcome their separation anxiety. Our approach to learning is such that science is taught through music. Mathematics with history. English with art and craft. This gives the physical environment, art installations and such, a bigger place in the learning process. Our curriculum removes the hard separation of subjects as suggested by the National Education Policy (NEP).